Only One Day A Year
How can one person's strength change society?
Performs: January 31 – March 5, 2023
Targeted to Grades: 4th-12th
Length: Approx. 65-70 Minutes including a Q&A after each performance
World Premiere
Only One Day a Year

By Michelle Tyrene Johnson
Commissioned by The Coterie Theatre
Developed at The Kennedy Center's New Visions/New Voices Festival under the direction of Nedra Dixon
• Two stories told in tandem – one based in the Jim Crow era of racial segregation and another set in contemporary times.
• In the early 1960s, Rose James uses smarts, determination, and a little bit of magic to try to defeat the racial segregation policy that allowed Blacks to visit Fairyland Park only one day each year.
• Years later, Rose's granddaughter, Ella, uses her spirited nature, talent, and inherited magic to battle discrimination.
• Regardless of time or outcome, discrimination can be battled by tapping into love, a sense of empowerment, and actual Black girl magic.
Standards:
Assess changing ideas of class, ethnicity, race, gender, and age to affect a person's roles in society and social institutions. (MO 9-12.WH.3.PC.C)
Explain connections between historical context and peoples' perspectives at the time in American history (MO 6-8.AH.1.CC.B)
Compare the drama/theatre conventions of a given time period with those of the present. (MO TH:P11B.4)
The student will recognize and evaluate continuity and change over time and its impact on individuals, institutions, communities, states, and nations. (KS Social Studies: Benchmark 4.1)
Additional Standards for Further Learning: Analyze ways by which citizens have effectively voiced opinions, monitored government, and brought about change both past and present (MO 5.PC.1.D.a) & Investigate specific rights and responsibilities of individuals and connect those rights and responsibilities with contemporary issues. (KS Social Studies: Benchmark 2.3) & Analyze the changing relationship between individuals and their place in society including women, minorities, and children (MO 9-12.AH.3.PC.B)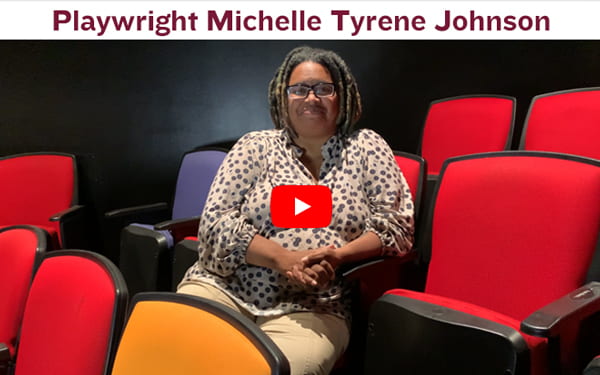 For questions about lesson plans and educational materials contact:
Audience Etiquette
"An Alien's Guide to the Theatre"