Puffs or Seven Increasingly Eventful Years at a Certain School of Magic and Magic
Performs: February 25th – March 22nd, 2020
Targeted to Grades: 3rd – 8th
Length: 70 minutes
How can a different perspective change a story?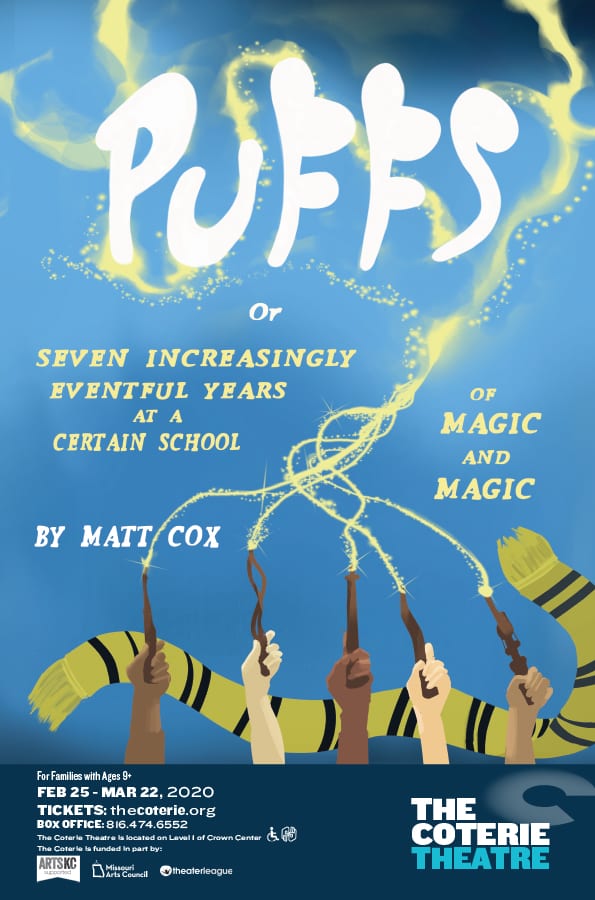 Calling all Potterheads! Enjoy the fun as the extras become the leading players in Puffs!
For seven years, a certain boy wizard went to a certain school of magic. But in this story, the sorting hat assigns us to the house of Puffs—where an owl informs an ordinary American named Wayne that he's a wizard.
Together with his group of magic pals – Oliver, Megan, and heartthrob Cedric – he takes on the everyday challenges of being a teenager and going to (magic) school. But are there bigger things in store for them?
Standards: Describe how a narrator's or speaker's point of view influences how events are described. (KS RL.5.6, MO 5.R.2.A.c)  Compare and contrast the roles and functions of characters in various plots, their relationships, their conflicts, settings, or events in a story or drama drawing on specific details in the text. (MO 5.R.2.A.a, KS RL.5.3)
For questions about lesson plans and educational materials contact:
Audience Etiquette
"An Alien's Guide to the Theatre"