Hana's Suitcase: A True Holocaust Mystery
(See buttons at the bottom for calendar, lesson plans, suggested reading, and websites)
Performs: January 24th – February 12th, 2017
Targeted to Grades: 6th – 12th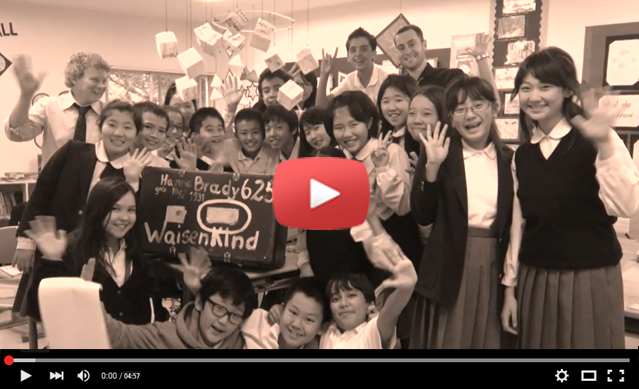 Video of "Hana's Suitcase" (story overview)
What is the purpose of remembering and the consequences of forgetting?
Standards: Integrate and evaluate content presented in diverse formats (KS & MO RL.6-12.7)
Hana's Suitcase
Students follow the true story of a group of Japanese students researching the Holocaust.
In modern-day Tokyo, a new Holocaust education center acquires a suitcase. The director of the center and several students set out on a journey to discover the story it holds.
Audiences will join the student characters as they learn the fate of the suitcase's young owner, Hana Brady, through the story hidden within.
"If Hana's story is a sad one, if it makes us feel sadder than sad, we must find a way out of the sadness. Agreed?"—Fumiko Ishioka in Hana's Suitcase
Audience Etiquette
"An Alien's Guide to the Theatre"